TEACHERS
Our teachers prepare a developmentally appropriate, comfortable classroom environment that encourages independence, freedom within limits, and respect for each child's psychological, physical, and social development. It incorporates self-directed activity as well as hands-on and collaborative learning opportunities for the students. Teachers guide each child through the learning process by using materials that meet their needs at every stage of their life.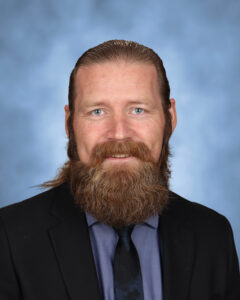 SCHOOL DIRECTOR, PASTOR & RELIGION TEACHER
Rev. Alan Cowley, MDIV
Pastor Alan and his wife Susan came to the Oak Arbor Church and School in the summer of 2021. Most recently Alan has served as head pastor to the New Church at Boynton Beach (Florida 2016-2021), and to Michael Church (London, UK 2013-2016). Prior to his call to the ministry Alan studied Ancient History and Secondary Education, receiving his B.A. in History from Bryn Athyn College (2005) and a Master of Divinity (2013). "I was so pleased to accept the job as pastor in Oak Arbor in large part because of the Montessori school here. Quality education based on sound theological and scientific principles is vital to the kind of society we will create for our future. I was so impressed by the teachers, students, and staff here at Oak Arbor when I visited that it made my choice to move here easy!" As School Director pastor Alan is a regular presence in the morning greeting the children with a smile when they arrive. He also oversees our programs and admissions, acts as chaplain and counselor to the school, He teaches upper elementary religion, and leads us in morning worship.
[email protected]
https://oakarbor.org/about/pastor-biographies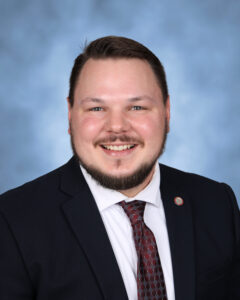 ASSISTANT PASTOR, RELIGION, HISTORY & SCIENCE TEACHER
Steven Gunther
Pastor Steven moved to Oak Arbor with his family in the summer of 2022 and has loved his time here. Prior to joining the ministry he studied American Studies at the Pennsylvania State University, graduating with a Bachelor of Arts with distinction in 2016. He has always taken a special interest in education and has spent much of his free time independently studying education and special educational philosophy. He is particularly passionate about teaching and supporting diverse groups of learners. He sees his roles as a pastor and educator as coming together in support not only the academic success of his students, but also the social, emotional, and spiritual development of each student as an individual.
Pastor Steven teaches religion to the middle school students and history/science to the upper elementary students. He also supports the school by greeting students in the mornings and providing morning worship both in the classroom and in whole-school chapel.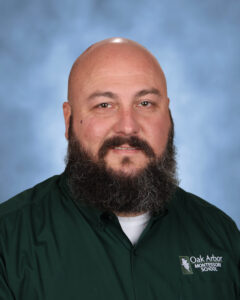 Andrew Martz
Andrew joined Oak Arbor Montessori school in 2021 as the 7th & 8th grade teacher. Andrew holds a Bachelors of Science degree in Business Administration and a Master of Business Administration, both of which he received from the University of Phoenix in Phoenix, Arizona. Currently, Andrew is pursuing a Doctor of Education (EdD) in Leadership and Administration at Liberty University in Lynchburg, Virginia. Andrew is a decorated combat service veteran, having been awarded the Army Commendation Medal and the Bronze star, for heroic and meritorious service in a combat zone. Andrew is also a law enforcement veteran having served six years as a Deputy Sheriff. Andrew loves and adores his beautiful wife Lindsey, and they have two young adult children, Megan and Mason, and two dogs, Bella and Lola.
https://oakarborschool.org/classrooms/middle-school-age-12-14/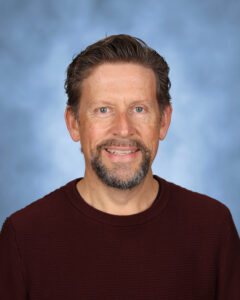 UPPER ELEMENTARY TEACHER & HEAD TEACHER
Nathaniel Brock
Nathaniel joined the staff of the Oak Arbor Church School, now Oak Arbor Church Montessori School in 1992 and has taught 4th - 6th grade students throughout his career. He received his Bachelor's degree in Education from Kutztown University, and his Master's degree in Curriculum, Instruction, and Leadership from Oakland University. And, most recently, he began training as an Upper Elementary Montessori teacher. Nathaniel is also on the administrative staff of the school. His interest in alternative forms of education as well as a tip from a previous student who trained in Montessori, led him to lead the charge on bringing Montessori to Oak Arbor. Nathaniel is an avid gardener, cheesemaker, and piano player and enjoys bringing these interests to his school work.
[email protected]
https://oakarborschool.org/classrooms/upper-elementary-age-9-12/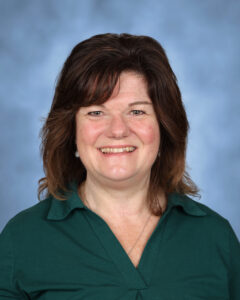 Judi Pafford
Judi grew up in the U.K. and moved to the States in 1981.  She has a B.S. in Education from Bryn Athyn College in Pennsylvania. She joined the Oak Arbor School faculty in 2008. In the summer of 2019 she trained at the Michigan Montessori Teacher's Education Center in Waterford, Michigan and received her AMS Lower Elementary Montessori diploma in 2021.
Judi and her late husband, Jim have four adult children. She enjoys spending time with her family, going on nature walks and hikes, traveling and reading.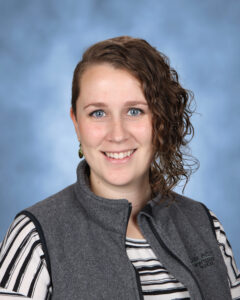 Erika Linehan
Erika earned her Bachelor's of Science in Early Childhood Education at Bryn Athyn College in Pennsylvania. She served as an assistant teacher and student support teacher for three years at the Bryn Athyn Elementary school in Kindergarten, First, and Second grades. Erika joined the staff of Oak Arbor Church School in 2016 as the Third and Fourth-grade classroom teacher. She then began her Montessori Primary Training from Michigan Montessori Teacher Education Center in 2019, has certification through the American Montessori Society, and now serves as our Lead Primary Guide. Her enjoyment of crafts has come in handy as she continues to develop our Primary Program. Erika enjoys hiking and lake sports during the summer, and puzzles and skating during our cold Michigan winters.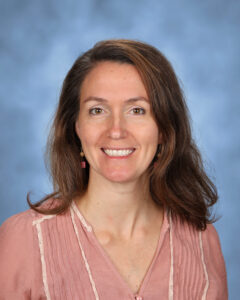 Denielle Schnarr
Denielle joined the Oak Arbor Montessori School in the fall of 2021. She is delighted to be a part of the community of guides/educators. She has worked with young children since she was a teenager. She studied childbirth as a labor and delivery doula, and also early childhood development when she worked for the New Church Office of Education. She spent 15 years nannying for multiple families while also raising her three young children.  She received Montessori Early Childhood Assistant Training in 2021. She feels that all these skills have lead her to this assistant position. She and her three adolescent children enjoy being outside in nature, playing games and being creative. She loves connecting with people in meaningful ways, and serving her community.
https://oakarborschool.org/classrooms/primary/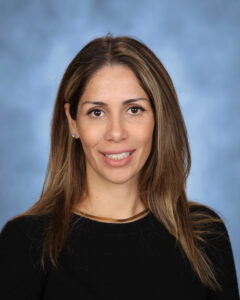 ASSISTANT LOWER ELEMENTARY GUIDE
Gleice Jones
Gleice started her teaching career in Brazil where she taught school-aged children English as a foreign language while earning her secondary teaching degree at the University of Araras (UNAR). She has a B.A in Language Arts from UNAR (2005) and an M.A in Linguistics from Oakland University (2013) where she also earned a graduate certificate in Teaching English as a Second Language. In addition, she holds a Michigan Teaching Certificate in both English (BA) and English as a Second Language (NS). Gleice has many years of experience teaching students of all backgrounds. She has been a part-time lecturer at Oakland University since 2013 until present. This year she finished her Montessori Teacher Diploma training at the Prepared Montessorian Institute, a MATCE-accredited institution based in California. In her free time, she enjoys doing research and spending time with family and friends.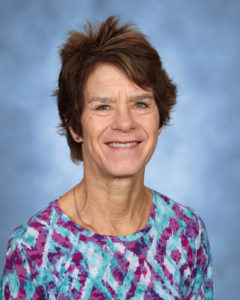 Kristin Pitcairn
Kristin received an Associate of Arts degree from Academy of the New Church College in Bryn Athyn, PA in 1982.  She then continued her schooling and received a Bachelor of Science of Nursing from University of Northern Colorado in 1983 and became a Registered Nurse.  During that time she married and had four children.  She moved back to Michigan, her home state when her first child was a year old.  Her passion was raising the children as a stay-home mother, enjoying and encouraging their activities which included sports, music, scouts and much more.  In addition she has been mentoring needy children through various programs for the past 30 years, along with becoming a CASA (Court Appointed Special Advocate for foster care children).  Her own children all attended Oak Arbor Church School for their elementary school years.  In 2000 she was asked to join the now Oak Arbor Montessori School as the physical education teacher which she is still doing 21 years later!  Kristin has many hobbies which include crafts, sports, camping, hiking, swimming, biking, running, cross country skiing, golf, yoga and anything physical. She has completed 13 Ironman triathlons, 5 full marathons, many 1/2 marathons, snow shoe races, tennis tournaments, and more.  Most of all she enjoys spending time with her grandchildren and family.  Teaching students PE is not work - it is fulfilling her passion of sharing her loves of fitness, nutrition, science of the physical body, and community.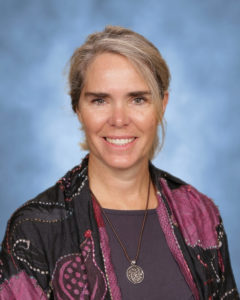 ART TEACHER (Kindergarten & Lower Elementary)
Camille Rodda
Camille joined Oak Arbor 6 years ago as our K - 2nd-grade art teacher. She quickly found many opportunities to use her creative background, and her job extended to Outreach Coordinator and Admissions Director. She has a bachelor's degree in Architecture, which she received from the University of Witwatersrand in South Africa. Her job description has many hats; designing school flyers, banners, marketing, designing interior spaces, coordinating events, and overseeing our admissions process. She loves working at Oak Arbor as the faculty and students feel like family. Working here is fun and rewarding. She and her husband are from South Africa; they have three teenage boys who attended Oak Arbor. Their family loves the outdoors and enjoys traveling, camping, and boating in the summer, and skiing in the winter.
248. 652. 3420 x 2020
[email protected]
https://oakarborschool.org/classrooms/enrichmentactivities/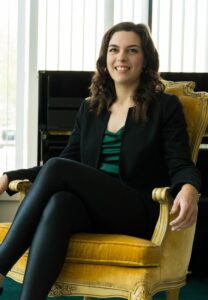 Mackenna Greene
Mackenna joined Oak Arbor in 2020. She holds a Bachelor's degree in Music Education with a K-12 teaching certificate in the state of Michigan. She has been teaching music classes for 8 years, and also owns a local music school in Rochester called Red Piano Music Studio. In her free time she enjoys cooking and making music!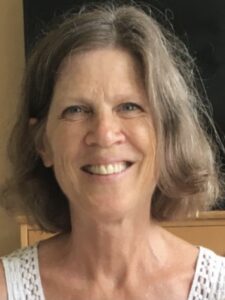 ART TEACHER (Upper Elementary & Middle School)
ADMINISTRATIVE STAFF
Our administrative staff work enthusiastically to run our school. They are always willing to answer any questions they can.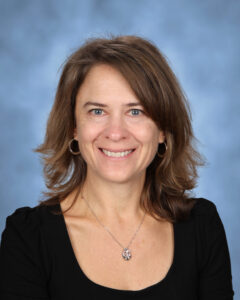 Liane de Chazal
Liane has worked in the front office for 11 years. She and her husband Aaron have lived in Rochester for 25 years, and their three children are alumni of Oak Arbor School. She has a bachelor's degree in Art History from the University of Mary Washington and has worked behind the scenes in museums and galleries. Before becoming an official admin, she also taught ballet classes and ran a mother's group and school fundraisers. She loves being able to support the wonderful staff, students, and families of Oak Arbor School.
[email protected]
(248) 652-3420 - Main Office
(248) 652-7711 - Facsimile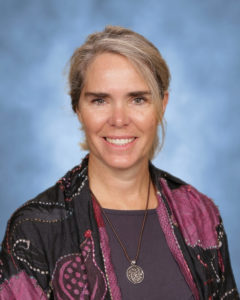 ADMISSIONS DIRECTOR AND OUTREACH COORDINATOR
Camille Rodda
Camille joined Oak Arbor 6 years ago as our K - 2nd-grade art teacher. She quickly found many opportunities to use her creative background, and her job extended to Outreach Coordinator and Admissions Director. She has a bachelor's degree in Architecture, which she received from the University of Witwatersrand in South Africa. Her job description has many hats; designing school flyers, banners, marketing, designing interior spaces, coordinating events, and overseeing our admissions process. She loves working at Oak Arbor as the faculty and students feel like family. Working here is fun and rewarding. She and her husband are from South Africa; they have three teenage boys who attended Oak Arbor. Their family loves the outdoors and enjoys traveling, camping, and boating in the summer, and skiing in the winter.
248. 652. 3420 x 2020
[email protected]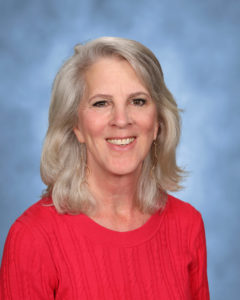 Cara Clay
Cara has been the Assistant Treasurer for the Oak Arbor Church and School since 2009.  She holds an A.A. from Bryn Athyn College in Pennsylvania,  and a B.S. from Virginia Tech. She also works as a bookkeeper for a local insurance agency.
Cara and her husband, Greg, have lived in Rochester for over 30 years and they have three adult children.  She enjoys cooking, oil painting and spending time with loved ones. Gardening is another of Cara's passions, and she helps organize church volunteers to keep the Oak Arbor Church gardens beautiful.
[email protected]